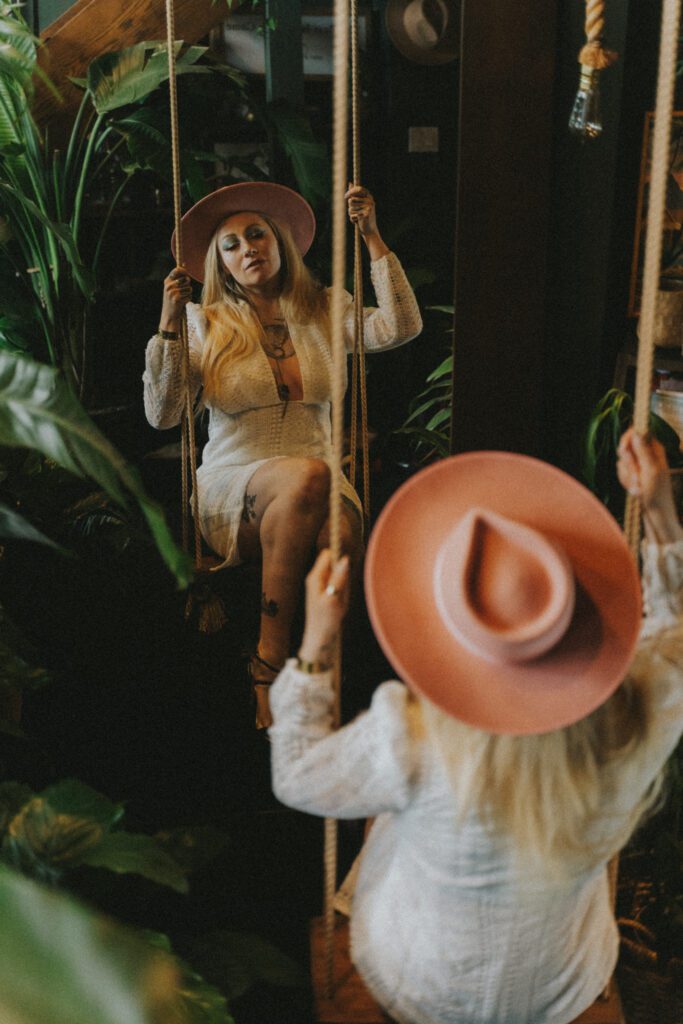 So who the hell is Charlee Beckett?
Charlee is based in Vancouver, BC.
Charlee is a crunchy exterior with a soft, gooey centre. She's not afraid to speak her mind in public or behind closed doors, but she's always smiling while she's doing it. When you experience Charlee, you experience an authentic, energetically curious, and sharp-witted woman. An open book, Charlee can be vulnerable and trusting in a way that will make you feel as though you've known her for years.
Sensuality has always been a huge part of Charlee's life. Unashamed and unapologetic, it is her belief that intimacy can be a conduit for more than just sexual release. Charlee knows that love and passion are intense emotions that can have healing and therapeutic benefits. Through this work, Charlee has overcome her trauma and self-doubt in the realm of sexuality, and hopes to help you do the same.
Charlee's interests include: food (pescatarian), music (ask her about her album!), weightlifting, sci fi shows and movies (especially Star Trek), plants (she has about 60 in her home) and true crime shows and podcasts.
Lastly, Charlee is very silly! Be prepared for dad jokes, bad puns, and lots of giggles. She's never had a client that hasn't laughed during a session.
Anyways, enough writing about myself in the third person.
Hope to Meet You Soon,
Charlee
What they're Saying about me
"She has a knack for putting you at your ease with engaging conversation and jokes. It was exactly what I needed for my first experience."
"Part sweet, tender lover. Part porn star. Part bad bitch. All parts floating somewhere near the surface just waiting for their turn to act."
"While she is very good at sex, she is not a sex technician. Rather a visit with her felt like being with an enthusiastic, caring girlfriend whose only interest was having the best possible time in bed."
"I can honestly say having sex with her has been the best barring actual serious relationship sex."
"I heard rumors and tall tales but none prepared me for the effortless mastery I witnessed. She even cuddled me after removing my soul."
"My time with Charlee was unlike any with other SP's. I couldn't help but notice she was always looking into my eyes. As if she was trying to see into me. It brought me a feeling of closeness to this beautiful woman I had just met."